News Release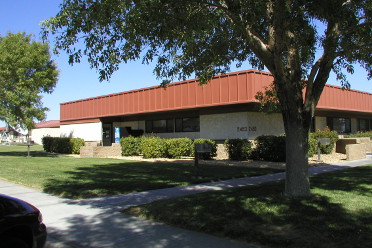 SK
Cerro Coso to hold Admissions Open House at Edwards Air Force Base
December 17, 2012
Cerro Coso Community College will be holding an Admissions Open House for prospective and continuing students and the community on Monday, January 7, 2013 from 9 a.m. to 3 p.m. at the Edwards Air Force Base Office located at 140 Methusa Avenue, Building 2453, Edwards Air Force Base.
Cerro Coso counselors and admissions professionals will be on site to assist on a drop-in basis with general information, counseling, placement exam testing, financial aid assistance, and registration.
Cerro Coso Community College is here to help students meet their career and educational goals.
Spring 2013 classes begin January 14. Register early for best class selection. Class schedules are available on the Cerro Coso website at www.cerrocoso.edu.
For additional information on financial aid, placement exams, and academic advising services call the Cerro Coso South Kern Office at (661) 258-8644 or the Ridgecrest campus at (760) 384-6219.
FOR FURTHER INFORMATION, PLEASE CONTACT:
Natalie Dorrell, Public Information (760) 384-6260