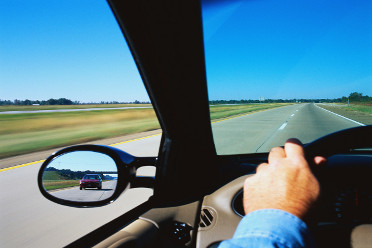 News Release
KRV
Attention Beginning Drivers! College to Offer Driver's Education Course at KRV
December 17, 2012
Kern River Valley, California - Driver's Education is the topic of a Community Education class being offered by Cerro Coso Community College in the spring. The course will meet on Wednesdays and Thursdays from 6 to 8 p.m. at Kern Valley High School beginning January 23 and ending February 21, 2013.
Getting a driver's license requires first taking a written driving test, attaining a learner's permit, practicing with a licensed driver, and finally taking the state road test. Instructor James Thompson will provide participants with the knowledge they need to be safe and competent drivers. He will present beginning drivers with a practical and realistic guide to the fundamentals of driving and the rules of the road.
This course meets the requirements of the Department of Motor Vehicles (DMV), but does not offer behind the wheel instruction. The class takes students step by step from the basics of vehicle control, to the specific dangers of different driving environments, to the responsibilities of vehicle ownership.
There is a $50 class fee and parental consent is required. For complete registration and course information visit us on the web at http://www.cerrocoso.edu/communityed/ or contact Joann Clark, Community Education Manager at (760) 384-6106 or (760) 384-6208 or at joann.clark@cerrocoso.edu.
FOR FURTHER INFORMATION, PLEASE CONTACT:
Natalie Dorrell, Public Information (760) 384-6260