News Release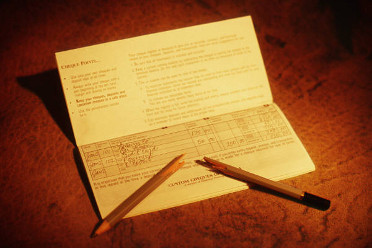 IWV
Managerial Accounting and Personal Finance Topics of Cerro Coso Businesses Classes this Spring
December 14, 2012
Cerro Coso Community College is offering Business Administration classes this spring designed to help student develop leadership skills and provide specialized training to approach obstacles with proven methods and innovative solutions.
BSAD C102 Managerial Accounting focuses on analyzing and reporting accounting data for use in management planning, control and decision-making. Students examine cost systems, manufacturing systems, budgeting, and financial statement preparation and analysis. The course will meet with Instructor Frank Timpone on Tuesdays and Thursdays from 2 to 4:05 p.m. in East Wing Classroom 204.
BSAD C110 Introduction to Personal Finances introduces students to the principles of personal financial management. Topics include budgeting, career decisions, tax structure, consumer credit, insurance and retirement, purchasing decisions, savings, and investment. Frank Timpone will instruct this course on Mondays and Wednesdays from 6:45-8:20 p.m. in East Wing Room 204.
A career in business is more varied than most people realize. It can involve the obvious functions such as management and marketing, but there's an increasing need for business majors to apply their skills in government, international commerce, health care, arts, and non-profit organizations. Business principles can serve as the backbone for economic, political and social systems at all levels.
Cerro Coso Community College offers a broad range of business classes that will meet your needs. Classes may be taken for transfer credit, fulfillment of degree requirements, general education, or career advancement. All of the college's business degrees and certificates are also available online. Check out the accelerated programs. Earn a business certificate in less than twelve months. Cerro Coso offers degrees in Business, Business Administration, Office Technology, Management, and Small Business Management/Entrepreneurship.
A business degree can be applied to virtually any industry and can also be used to help you start your own business. For more information on spring classes and registration visit Cerro Coso's web site at www.cerrocoso.edu.Spring classes being January 14, 2013.
FOR FURTHER INFORMATION, PLEASE CONTACT:
Natalie Dorrell, Public Information (760) 384-6260