News Release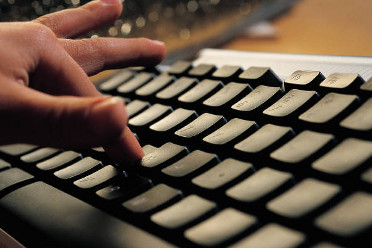 ESCC
Cerro Coso Offering Computer Classes in Bishop this Spring
December 11, 2012
Cerro Coso Community College is offering classes this spring in Bishop designed to prepare students for the workplace by providing the skills necessary for using computers competently. The classes will be held at the Owens Valley Career Development Center and are open to all Cerro Coso students.
BSOT C131 and C132 - Basic and Intermediate Computer Keyboarding are foundational courses for keyboarding speed and accuracy. Students will be introduced to a microcomputer with an emphasis on learning and skill-building correct touch typing techniques for alphanumeric, symbol, and punctuation keys. David German will instruct Basic Keyboarding classes on Monday and Wednesday afternoons from 3 to 5:05 p.m. beginning January 14, 2013. Intermediate Keyboarding will begin March 11, 2013 and will meet on the same days at the same times.
CSCI C121 - Beginning Word will meet from 3 to 5:05 p.m. The college is offering two classes, one will meet on Tuesdays and another will meet on Thursdays. This hands-on computer course will provide a basic understanding of word processing concepts using Microsoft Word.
CSCI C123 - Beginning Excel two classes being offered, one will meet on Tuesdays the other on Thursdays from 5:30 to 7:35 p.m. This class will provide a basic understanding of spreadsheets.

Instructor German will also instruct Intermediate Word and Excel classes CSCI C151 and CSCI C153 at the Owens Valley Career Development Center, beginning March 12, 2013.

Cerro Coso Community College offers a broad range of classes to help you meet your educational goals. Classes may be taken for transfer credit, fulfillment of degree requirements, general education, or career advancement.

A business office technology degree can be applied to virtually any industry and can also be used to help you start your own business. For more information on spring classes and registration visit Cerro Coso's web site at www.cerrocoso.edu. Spring classes begin January 14, 2013. For more information call Cerro Coso's Bishop Campus at (760) 872-1565.

FOR FURTHER INFORMATION, PLEASE CONTACT:
Natalie Dorrell, Public Information (760) 384-6260