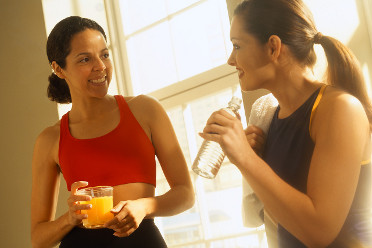 News Release
KRV
KRV Campus to Offers Aerobic Dance Class this Spring
December 11, 2012
Physical fitness and fun go together at Cerro Coso Community College! The Kern River Valley (KRV) Campus in Lake Isabella is offering a Community Education class in Aerobic Dance this spring on Mondays and Wednesdays from 10:00 a.m. to 11:00 a.m. at the KRV Campus in Room G8. There is a $46 Community Education fee for the class that begins January 14 and ends May 1, 2013. This class, instructed by Jean Pack, is designed to enhance physical fitness through aerobic dance. The class is geared to help students realize the importance of physical activity as a life time activity.
Aerobics is a popular form of exercise for individuals who enjoy dancing and listening to music while working out. If you're looking for a creative and fun new way to exercise, Cerro Coso Community College in the Kern River Valley has the class for you. Dance skills and knowledge of dance steps are unnecessary to participate.
Do something for your heart this spring and register for the Aerobic Dance Community Education class in KRV today. For complete registration and course information visit us on the web at http://www.cerrocoso.edu/communityed/ or contact Joann Clark, Community Education Manager at (760) 384-6106 or at joann.clark@cerrocoso.edu.
FOR FURTHER INFORMATION, PLEASE CONTACT:
Natalie Dorrell, Public Information (760) 384-6260