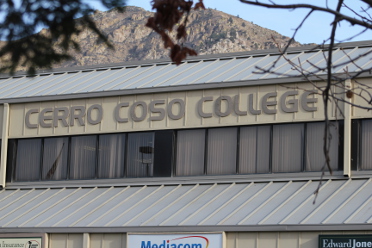 News Release
KRV
Take a Learning Journey with Cerro Coso This Spring
November 16, 2012
Join Cerro Coso Community College in the Kern River Valley for a learning journey this spring. Whether you're a secret artist who's always wanted to take up drawing or a student taking classes for transfer to a university, Cerro Coso in the Kern River Valley has classes to get you started on the road to new knowledge, new energy, and new ways of looking at the world.
The Spring 2013 class schedule is available NOW on the web at www.cerrocoso.edu where you will find classes in art, child development, health careers, computer literacy, and more.
Interested in a degree or certificate in the field of healthcare? The college will be holding an Information Meeting at the KRV campus in Room G on Tuesday, December 4, from 6 to 7:30 p.m. to discuss a new LVN program and tracks for Certified Nursing Assistant, Home Health Aide, Certified Medical Assisting, and Administrative Medical Assisting.
Explore the world of opportunities at CCCC this spring. Classes begin January 14, 2013.
See a counselor and register early for best class selection. Open registration begins November 28, 2012.
For more information call the Cerro Coso Community College Kern River Valley campus at (760) 379-5501.
FOR FURTHER INFORMATION, PLEASE CONTACT:
Natalie Dorrell, Public Information (760) 384-6260