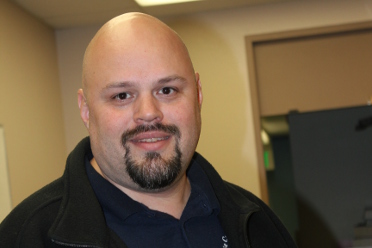 Matt Wanta, RN, Health Careers Instructor
News Release
IWV, ESCC, KRV
College to Host Health Careers Information Nights
November 16, 2012
Cerro Coso Community College will be hosting Information Nights for those interested in new Health Career courses of study at the College.
"Healthcare occupations make up 10 of the 20 fastest growing occupations in the United States. Cerro Coso Community College is the recipient of a $1.5 million TAACCCT grant that will afford the college the opportunity to meet the increased needs for skilled workers in the healthcare profession that offers students interesting career options," stated Valerie Karnes, Dean of Career Technical Education at Cerro Coso.
Attend one of the following Information Nights and find out what you need to know to be a Medical Assistant, Certified Nursing Assistant, Home Health Aide, and information on the new fast track Licensed Vocational Nursing Program. Find out how Cerro Coso Community College can prepare you for one of today's most in-demand careers in healthcare.
| | | | |
| --- | --- | --- | --- |
| Ridgecrest campus | Wed., Nov. 28, 2012 | Main Building, Room 246 | 6:30 - 7:30 p.m. |
| Bishop campus | Tues., Nov. 27, 2012 | | 6:00 - 8:00 p.m. |
| Lake Isabella KRV campus | Tues., Dec. 4, 2012 | Room G | 6:00 - 7:30 p.m. |
FOR FURTHER INFORMATION, PLEASE CONTACT:
Natalie Dorrell, Public Information (760) 384-6260