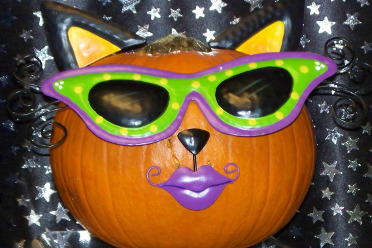 News Release
IWV
SGCC Halloween Fun
October 26, 2012
Vampires, witches, and creatures of fright don't miss the fall and Halloween sights. Come one, come all in the threads of the season. If you miss this bash, 'tis an act of treason.
Cerro Coso students are invited to scare up some fun with the SGCC on Wednesday, October 31, 2012 from 1 to 3 p.m. in the courtyard next to the Student Center.
Be here at 1:30 p.m. and meet your fate in a pumpkin pie eating contest and don't be late. Brave students need to sign-up in advance in the Student Activities Offices and give it a chance.
Drop in if you dare for some mayhem and munchies. Venture through the fountain area and carve up a pumpkin and enjoy a barbecued hot dog for FREE with current ASB card, only $0.25 without.
It's going to be a spooky ghoul time, come dressed in your costume it won't be a crime. Get your picture taken in the Student Activities Office and you will be entered into a costume contest.
Looking for something a little more frightening... the TV in the Student Center will be showing Halloween movies.
It promises to be a Dangerously Fun Halloween event. Join us if you dare!
FOR FURTHER INFORMATION, PLEASE CONTACT:
Natalie Dorrell, Public Information (760) 384-6260