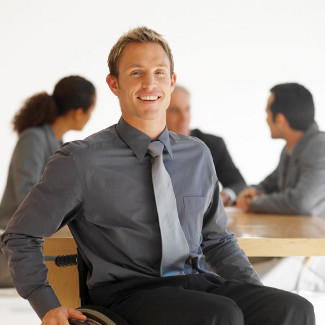 News Release
Ridgecrest Main Campus
Disability Awareness Day at Cerro Coso
October 16, 2012
October has been designated by Congress as Disability Awareness Month. The Cerro Coso Community College Student Services United Club and Access Programs are hosting a Disability Awareness Day at the College on Tuesday, October 23, 2012 in the College Student Center. Overcoming obstacles is the theme for the day of special activities designed to build awareness of those in our community who face disability related obstacles every day.
Access Programs will have a display of "Famous People with Disabilities" and handouts and exercises regarding dyslexia, a YouTube Video will run on "Famous Failures", and a challenge course will offer participants the opportunity to navigate common obstacles faced by disabled persons from 10 a.m. to 2 p.m.
From 12:30 to 1:30 p.m. Paula Suorez, Director of Counseling and Student Services at the college, will engage students in a special activity. A panel of students and volunteers will share their experiences in dealing with a disability every day. Panelists will include: Christian Loya, Traian Morris, Melissa Vennas, Christina Rice, and Gianna James.
Special guest speaker Betty Spindler, a graduate of Cerro Coso and UC Santa Cruz, and an accomplished ceramic artist will share her inspiring story of learning and coping with a disability.
"Our goal is to increase understanding about what's it's like to have a disability from real-life experiences," state SGCC President, Gianna James. "It's important that we get the message out, that despite a disability, a person can cope, learn, and contribute to society."
The event is FREE and open to the public.
FOR FURTHER INFORMATION, PLEASE CONTACT:
Natalie Dorrell, Public Information (760) 384-6260