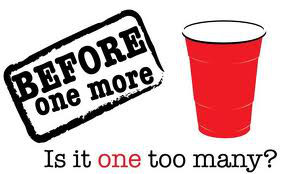 News Release
IWV
Cerro Coso Students to Host Drug and Alcohol Awareness Event
October 3, 2012
Substance abuse—whether it's drugs, alcohol, or even cigarettes—can have a negative effect on society. October is National Substance Abuse Prevention Month, a month-long observance to highlight the role substance abuse prevention plays in promoting safe and healthy communities.
The Student Government of Cerro Coso Community College is sponsoring a Drug and Alcohol Awareness Day on Thursday, October 11, 2012 from 10 a.m. to 2 p.m. in the College Student Center to help prevent substance abuse.
The event is designed to highlight the potential hazards of substance abuse and addiction. There will be "reality based" demonstrations of what can happen when drugs and alcohol is not handled in a responsible manner.
California Highway Patrol Officer Edward Smith from Mojave will be on hand with the vehicle crash rollover simulator. The Rollover Simulator is an aide in teaching the necessity of using seatbelts to avoid serious injury in a one of the most deadly motor vehicle crashes, a rollover.
In addition to handing out information on support services available in fighting substance abuse, the SGCC will have "drunk goggles" specifically designed to demonstrate how alcohol affects depth perception, reaction time, and coordination.
The SGCC hopes to educate students and the community to the dangers of addiction and substance abuse, and how to seek out help, and make responsible choices.
"Everyone is invited to this event," said SGCC President Gianna James. "It's essential to raise awareness on these topics and to explain to people the options they have if they ever find themselves in one of these situations."
This year's campus event is designed to keep friendships alive.
FOR FURTHER INFORMATION, PLEASE CONTACT:
Natalie Dorrell, Public Information (760) 384-6260