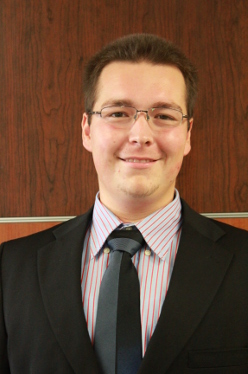 Angelo Sanchez KCCD Student Trustee
News Release
IWV
Angelo Sanchez to Serve as KCCD Student Trustee
August 2, 2012
Cerro Coso Community College announced the appointment of Angelo Sanchez to serve as student trustee to the Kern Community College District Board of Trustees for the 2012-2013 academic year. He will replace student trustee Mrs. Tamara Tomaschow from Bakersfield College whose term expired in June.
As the student representative, to the KCCD Board of Trustees, Mr. Sanchez is responsible for bringing an enhanced student perspective to the Board representing students from all three colleges within the district.
Mr. Sanchez is a sophomore engineering major at Cerro Coso's Ridgecrest campus and served as the Senior Student Senator last year. The Student Senate is the governing body of the Associated Students of Cerro Coso (ASCC) that facilitates student involvement in participatory governance at the college.
Once a self-professed introvert, Mr. Sanchez has discovered a zeal for leadership and a desire to understand the politics and issues that drive decisions that affect students' district and state wide. He is thankful for the opportunity to serve students and the exposure the Student Trustee position will provide.
Mr. Sanchez plans to spend the next two years completing the requirements to transfer to California Polytechnic State University, San Luis Obispo or California State University, Long Beach where he intends to earn a degree specializing in magnetics.
FOR FURTHER INFORMATION, PLEASE CONTACT:
Natalie Dorrell, Public Information (760) 384-6260