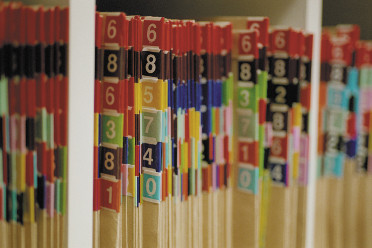 News Release
IWV
Cerro Coso Students Interested in Medical Assisting Programs Urged to Get a Head Start
July 19, 2012
Cerro Coso Community College has two proposed new programs for those looking for a rewarding career as an Administrative or Clinical Medical Assistant. The college has updated and submitted the Administrative Medical Assistant (AMA) and Certified Medical Assistant (CMA) programs to align with state certification standards to the state for approval. Course offerings have been matched up to meet industry needs. Once approved, students completing all of the courses required for the CMA and AMA programs will qualify to apply for state certification through the California Certifying Board for Medical Assisting (CCBMA).
Cerro Coso plans to begin offering the proposed AMA and CMA specific courses in the spring of 2013. Each certificate is 11.5 units and will be offered online and at the IWV, KRV, and ESCC campuses.
The following prerequisite courses being offered by Cerro Coso this fall will put interested individuals on the pathway to earning an Administrative or Clinical Medical Assisting certification:
HCRS C150 – Medical Terminology for Health – a 3 unit course designed to familiarize students with the language of medicine. The components of medical terminology are highly beneficial for any individual with a healthcare employment objective. The course is being offered online, and at the Ridgecrest and Kern River Valley campuses this fall.
HCRS C130 – Communication in Healthcare – this 2 unit course being offered online this fall will prepare students to recognize human behaviors and communicate effectively with clients and other healthcare providers in the workplace.
HCRS C131 – Medical Law and Ethics for Medical Assistants – a 1.5 unit course being offered online will explore the theories, models and principles that serve as guides for ethical behavior within the medical assistant context. Students will explore the complexities of the ethical and legal aspects of patient care related to the medical assistant's practice, all the while emphasizing the importance of principles behavior in personal and professional situations.
HCRS C132 – Electronic Health Record – this 1.5 unit class covers the concepts and techniques for managing and maintaining manual and electronic health records (EHR). The focus of the course is system-wide clinical documentation guidelines and regulatory standards. This class is offered online and at the Kern River Valley campus this fall.
CSCI C070 – Computer Literacy – a 1-unit class for those with little or no computer experience. Learners practice file management, email, instant messaging, Internet browsing and searching. Computer terminology and identification of fundamental hardware and software applications is introduced. This class is being offered online, and at both the Ridgecrest and Kern River Valley campuses.
The addition of the proposed state certified AMA and CMA Programs at the college are the result of the $1.5 Million Trade Adjustment Assistant Act – Department of Labor Grant the college received to expand health career offerings.
"Healthcare occupations make up 10 of the 20 fastest growing occupations in the United States," said Valarie Karnes, Dean of Career Technical Education at Cerro Coso. "This grant affords Cerro Coso an incredible opportunity to meet the increased needs for skilled workers in the healthcare profession that offers students interesting career options," she concluded.
Cerro Coso Community College can prepare you for one of today's most in-demand careers in health care.
Visit us on the web at http://www.cerrocoso.edu/ for more information or contact the Cerro Coso counseling office at (760) 384-6219.
FOR FURTHER INFORMATION, PLEASE CONTACT:
Natalie Dorrell, Public Information (760) 384-6260