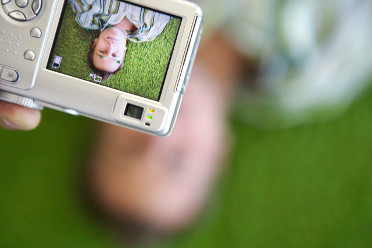 News Release
IWV
Cerro Coso Offering Community Education Class on Basic Digital Photography
June 12, 2012
Ridgecrest, California – Learn to shoot better images with your digital single lens reflex (DSLR) camera in an exciting community education course at Cerro Coso Community College this summer. Ridgecrest resident and professional photographer Ray Hocker will draw on his expertise to show you how to shoot better images, store and preserve the digital images taken, and use editing tools and software for online and print distribution in his Basic Digital Photography: Shoot, Store, & Share course.
The course will meet on Mondays and Wednesdays, June 18-27 from 6 to 8 p.m.
For a $50 fee you can learn how to take, store, and edit your digital photographs.
This class is open to the public. The minimum age to participate is 12.
For detailed information on this class - and for registration forms - visit the college on the web at www.cerrocoso.edu/communityed or contact Machelle Maxwell, Interim Community Education Manager at (760) 384-6106 or at Machelle.Maxwell@cerrocoso.edu.
FOR FURTHER INFORMATION, PLEASE CONTACT:
Natalie Dorrell, Public Information (760) 384-6260