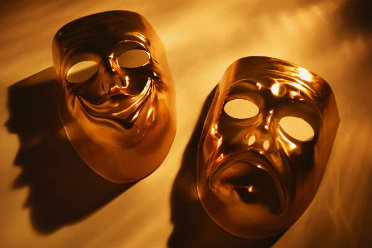 News Release
IWV
CCCC Offering Community Ed Classes in Acting This Summer
June 8, 2012
Ridgecrest, California – Cerro Coso Community College is offering Community Education classes in Acting fot Kids, Teens, and Adults this summer.
The acting classes provide a great opportunity to build self-confidence, learn techniques for memorizing scripts and acting on stage, improve communication skills, and understand the role of an actor/actress.
Classes will be offered for the following age groups:
Acting for Children (ages 8 - 12) – Class will meet on Monday evenings beginning June 11, 2012 through July 16, 2012 from 6:00 p.m. to 7:00 p.m. A parent or adult is required to attend each session for this class. This class has been cancelled due to low enrollment.
Acting for Teens (ages 13 - 17) – Class will meet on Wednesday evenings beginning June 13, 2012 through July 25, 2012 from 6:00 p.m. to 7:00 p.m.
Acting for Adults (ages 18 and older) – Class will meet on Tuesday evenings beginning June 19, 2012 through July 24, 2012 from 6:00 p.m. to 7:00 p.m.
The fee for each class is $35 per person and the enrollment is limited to 15 for each class.
These classes are open to the public and will be taught by expert instructor Elena Vitale in the College Lecture Center, Room 250.
Complete registration and course information is available on the web at www.cerrocoso.edu/communityed or contact Machelle Maxwell, Interim Community Education Manager at (760) 384-6106 or at Machelle.Maxwell@cerrocoso.edu.
FOR FURTHER INFORMATION, PLEASE CONTACT:
Natalie Dorrell, Public Information (760) 384-6260