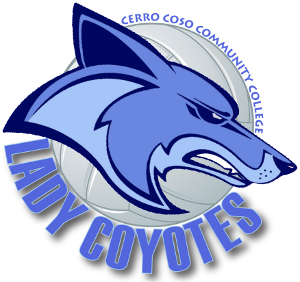 News Release
IWV
Cerro Coso Brings Back Women's Volleyball
June 7, 2012
Cerro Coso Community College is proud to announce the addition of Women's Volleyball to the fall 2012-13 lineup of sports at the College Ridgecrest campus this fall. Back by popular demand the Coyotes have added a Women's Volleyball sport as an organized school activity.
A casualty of previous budget cuts, the College's athletics program will court a women's volleyball team that will open the season in August. Another women's sports team will assist the college in meeting Title IX Gender Equity laws.
With help from donations and volunteer work, both from individuals and businesses, the sport will be 100% funded by the Cerro Coso Community College Athletic Boosters. "I am proud of the hard work put forth by our boosters program to create this opportunity for young women in our valley," stated Kim Kelly-Schwartz, Interim Director of Athletics and Student Activities.
With the tough economy, bringing back and running a new program takes a community effort with everyone working towards a common goal. The hard work and dedication of the Coyote Boosters to athletics has paid off. "We are grateful to our community for supporting this endeavor and are excited to continue the 35 year tradition of Coyote Athletics with the revival of this program," said Kelly-Schwartz.
Former Burroughs High School Volleyball Coach Kim Young has been hired part-time to coach the team. The College is very excited about the new venture.
Cerro Coso is actively recruiting local female college athletes interested in competing on the new Women's Volleyball Team. Interested individuals should contact Educational Advisor Amy Kennedy at the 760-384-6219 or complete the Prospective Player Questionnaire available online at http://athletics.cerrocoso.edu/volleyball/recruitment.htm.
FOR FURTHER INFORMATION, PLEASE CONTACT:
Natalie Dorrell, Public Information (760) 384-6260