News Release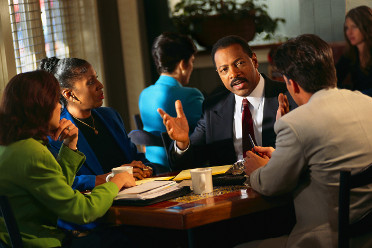 ESCC Bishop
Informational Reception on Educational Programs and Careers in Business to Be Held in Bishop on May 17th
May 14, 2012
Bishop, California (May 3, 2012) – Cerro Coso Community College, in partnership with the Owens Valley Career Development Center, will be hosting an informational reception on Business Education and Careers at the OVCDC Computer Lab on the corner of Barlow and Diaz from 5:30 to 7:00 pm on Thursday, May 17th. Speakers will include representatives from Cerro Coso's administration and faculty and the OVCDC.
Karen O'Connor, Department Chair for Business Office Technology and Business Administration will present an overview of the business programs offered for Summer 2012. She will also talk about a new class, Introduction to Business Office Technology, which covers topics such as Business English, industry standard office software, office procedures, office ethics, and other skills relevant to success as an office clerk, administrative assistant or office manager.
The OVCDC's Career Education Program speaker will discuss the Native American Career and Technical Education Program (NACTEP) grant, and how the program works in conjunction with Cerro Coso to provide six career education certified programs for job entry, career advancement and advanced education. The goal of the program is to meet local business and Tribal economic development needs in Inyo and Mono counties.
Deanna Campbell, Director of the Eastern Sierra College Center, will review additional scholarships and financial aid programs. These include a total of ten scholarships from the Mammoth Lakes Foundation and the Eastern Sierra Foundation for up to $1,000 each, as well as financial aid programs via the Summer 2012 Pell Grant and the California Community Colleges Board of Governors Fee Waiver.
Business Office Technology and Business Administration programs provide students in the Eastern Sierra with career flexibility, better earning potential, respected professions, and opportunities for career growth and advancement. And the financial assistance available through scholarships, federal assistance and grant programs allow students to enroll at no cost. If you are unable to attend the reception, or would like further information, contact Cerro Coso Community College at (760) 934-2875 or (760) 872-1565, or the Owens Valley Career Development Center at (760) 873-5107.
FOR FURTHER INFORMATION, PLEASE CONTACT:
Natalie Dorrell, Public Information (760) 384-6260