News Release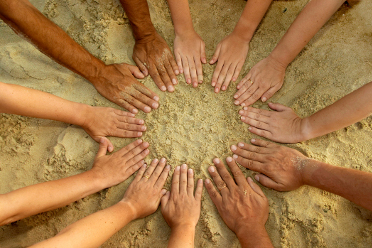 ESCC Bishop
Cerro Coso Attributes Success of "Business Office Boot Camp" to Community Collaboration
May 14, 2012
Bishop, California (May 14, 2012) – In an effort to address community demand for a workforce trained in basic office skills, Cerro Coso Community College has partnered with local non-profit and Tribal organizations, as well as a number of Eastern Sierra businesses, to develop the Business Office Boot Camp Program.
Business Office Boot Camp, a 10-week summer program in which students learn skills to function effectively in an office setting, owes its success to the efforts of these various groups, who provide everything from classroom facilities, to scholarships and internships.
The Owens Valley Career Development Center has donated classroom space in its Computer Lab, and facilitated use of grant money from the Native American Career and Technical Education Program (NACTEP) to fully fund the program for eligible Native American students. A portion of instructional costs are also covered by NACTEP grant funding.
Scholarships for tuition and books have been provided by the Eastern Sierra Foundation and the Mammoth Lakes Foundation. Each organization is contributing a total of five scholarships of up to $1,000 each for Inyo and Mono County residents. This, in combination with California financial aid programs, such as the Pell Grant and the Board of Governors Fee Waiver, allows for the program to be fully funded for nearly anyone who wishes to enroll.
Eastern Sierra businesses are also playing an integral part in the Boot Camp program. By offering internship opportunities, both students and businesses benefit. Students can practice their new skills in an office environment, while businesses can avail themselves of additional resources at no cost. In short, everyone wins.
In these difficult economic times, our community requires an integrated package of knowledge, skills and services that no single agency or institution can provide. By collaborating on Summer Business Office Boot Camp, we are all a little closer to achieving our goals.
For further information on the program, visit Cerro Coso's website at http://www.cerrocoso.edu/.
FOR FURTHER INFORMATION, PLEASE CONTACT:
Natalie Dorrell, Public Information (760) 384-6260