News Release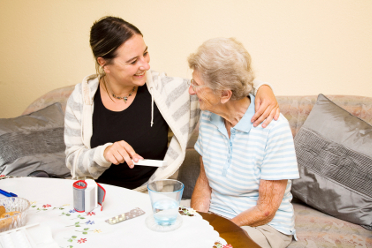 ESCC Bishop
8 Day Home Health Care Aide Course Offered at Cerro Coso in Bishop This Summer
May 11, 2012
Bishop, California (May 9, 2012) – Cerro Coso Community College is offering an 8-day, intensive Home Health Care Aide course at the Bishop campus this summer. Classes will be held from July 30th through August 9th, Mondays through Thursdays, from 9:00 am to 2:00 pm. Particicpants must be a Certified Nursing Assistant (CNA) to enroll.
The Home Health Care Aide course is designed to prepare students to work with clients in a home setting, performing hands-on patient care. The course focuses on the skills needed for basic care of those who require assistance with daily activities, including bathing, hygiene, cleaning and homemaking tasks.
Home Health Care provides patients with dignity and independence. It may prevent or postpone hospital or hospice care. It allows maximum freedom and comfort for the individual, while at the same time providing professionally supervised services. And most importantly, Home Health Care keeps families together. There is no greater social value for this program. With the assistance of Home Health Care Aides, elderly, ill or disabled patients can continue to function as viable members of our families and communities.
If you would like to enroll in the course, please bring your current CNA card to Admissions and Records at either the Bishop or Mammoth Campus. Mammoth is open Monday through Thursday from 8:00 am to 6:00 pm, and Bishop is open from 10:00 am to 8:00 pm. For additional information about the Home Health Care Aide class, please contact Cerro Coso at (760) 872-1565 or (760) 934-2875.
FOR FURTHER INFORMATION, PLEASE CONTACT:
Natalie Dorrell, Public Information (760) 384-6260