IWV
New Digital Photography Classes Offered Through Cerro Coso's Community Education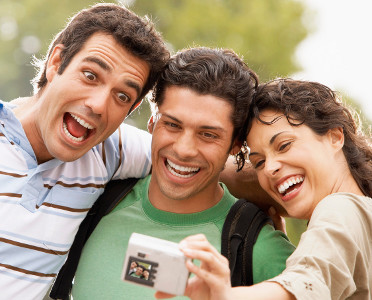 March 19, 2012
Ridgecrest, California – Cerro Coso Community College's Ridgecrest campus is now accepting registrations for two new digital photography classes through its Office of Community Education. These classes are open to the public.
The first class is "Advanced Digital Photography: Image Enhancement & Management". This class will meet on March 28 and April 4 from 6:00 p.m. - 9:00 p.m. in the campus library, Room 631. Participants will learn how to enhance digital photographs using Photoshop, LightRoom, and Aperture. They will also learn how to sort, rate, and manage digital photographs, as well as create high dynamic range images. Some basic knowledge of digital photography is recommended before taking this class. The cost for this class is $40.
The second class is "Digital Photography: Wild Flowers & Landscapes". This class will meet on April 7 from 10:00 a.m. - 2:00 p.m. (Participants will initially meet at the Cerro Coso Student Center). In addition to learning how to photograph wild flowers and landscapes with available outside light, participants will learn how to use advanced imaging techniques including HDR and compositing in landscape and still life shots. The cost for this class is $40.
The minimum age for these classes is 12 and each class is limited to 35 students. The instructor for both classes is Ridgecrest resident and professional photographer Ray Hocker. These classes don't offer college credit.
Complete registration and course information is available on the web at www.cerrocoso.edu/communityed or contact Stephen Gexler, Community Education Manager at (760) 384-6106 or at Stephen.Gexler@cerrocoso.edu.
FOR FURTHER INFORMATION, PLEASE CONTACT:
Natalie Dorrell, Public Information (760) 384-6260