IWV
Cerro Coso to offer Youth Baseball Camp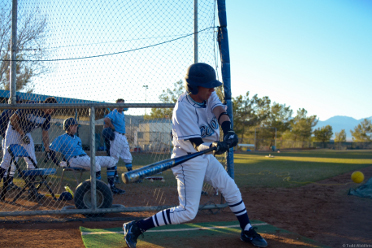 March 14, 2012
Looking for something to do during spring break? Cerro Coso Community College is offering a Coyotes Baseball Youth Camp for ages 5 to 18 from 8 a.m. to 12 noon on March 21, 22, & 23, 2012.
Join us on the Dawg Yard, warm up in the sun, and train like college athletes in preparation for the baseball season. Campers will learn the fundamentals of the game and have fun doing it!
This is an excellent opportunity for local youth to learn the basics of baseball and develop their individual skills through instruction, drills, and game experience. The positive atmosphere and enthusiastic staff allows campers to learn and love the game of baseball.
"We strive to help each participant better understand the game both mentally and physically. Our professional staff of coaches provides the tools each player will need to succeed," said Cerro Coso Head Baseball Coach, Jon Holmes.
Cost for the camp is $100 per camper and there is a multi-kid discount of $75 for 2nd camper and $50 for 3rd camper. IWV Youth baseball players get $10 off the registration fee. All proceeds to benefit CCCC Baseball.
Campers will have a chance to watch the CCCC Coyotes in action against the Chaffey Panthers on March 22nd at 2:30 p.m. For more information contact Anna Sue Eldridge at 760-384-6353.
FOR FURTHER INFORMATION, PLEASE CONTACT:
Natalie Dorrell, Public Information (760) 384-6260