IWV
Cerro Coso students to hold Family Fun Day
March 8, 2012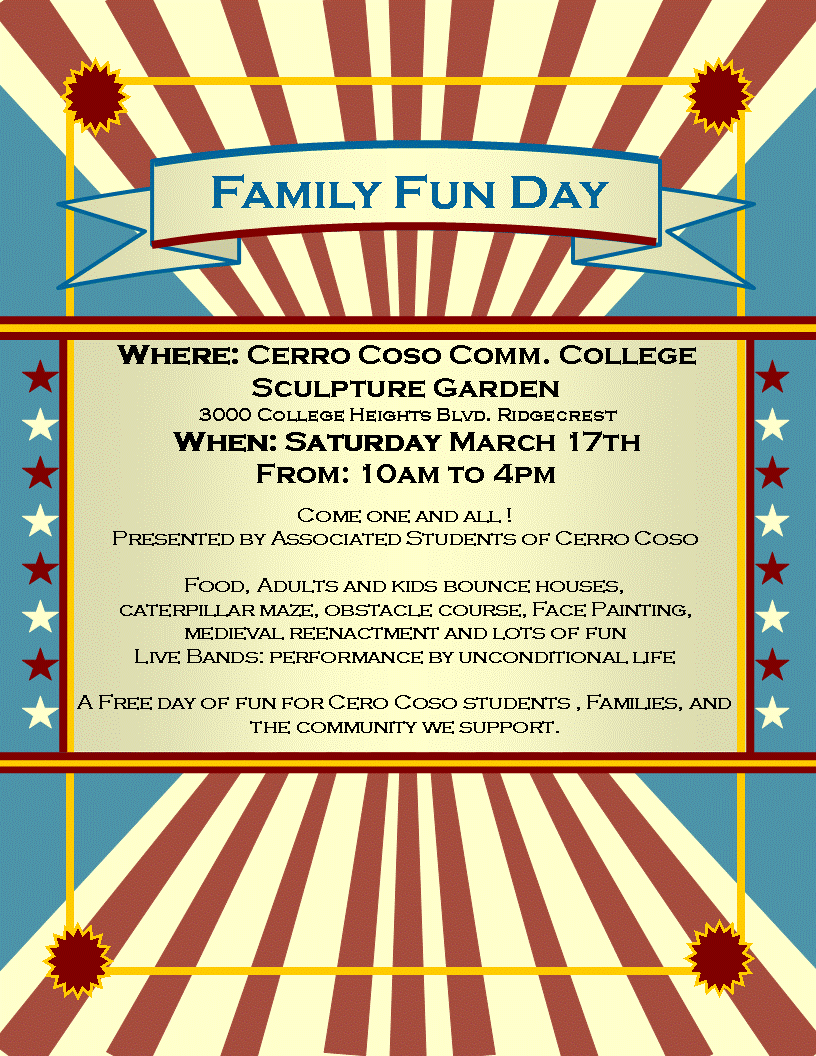 The Associated Students of Cerro Coso Community College will be sponsoring a Family Fun Day at the College on Saturday, March 17th, 2012 from 10 a.m. to 4 p.m. in the Luis Miro Sculpture Garden.
The community is invited to enjoy the great food, adults and kids bounce houses, caterpillar maze, obstacle course, face painting, medieval reenactment, live bands, and more.
Bring the whole family up to the college for an afternoon of fun activities for FREE!
FOR FURTHER INFORMATION, PLEASE CONTACT:
Natalie Dorrell, Public Information (760) 384-6260