IWV
El Sol Dance Company to perform at Cerro Coso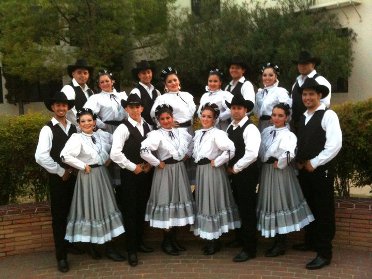 February 21, 2012
Ridgecrest, California – The El Sol Dance Company, a Mexican Folkloric dance troupe, will perform at Cerro Coso Community College on Saturday, February 25th at 2 p.m. in the College Lecture Center.
Sharing Hispanic culture through music and dance, this troupe of approximately 20 members has had the opportunity to perform throughout the San Joaquin Valley and the State of California.
Through its own creative interpretation of traditional Mexican folkloric dances, the company promotes cultural awareness and acceptance. El Sol is not only an adult performing group but also provides opportunities for children to learn about the traditions and customs of Mexico and gives children the experience of performing in front of audiences and instilling in them a sense of pride. For the last 23 years El Sol has continuously dedicated itself to sharing the customs and traditions of Mexico through performances/workshops and studio lessons.
Each state or region has one or more folk dances for which they are famous. Some of the dances to be performed by the El Sol Dance Company at Cerro Coso will be from the states of Aztec, Chilenas de Guerrero, Veracruz, Nuevo Leon, Jalisco and Nayarit.
If you are looking for something fun and exciting to do on Saturday, February 25, 2012 attend this colorful dance and musical performance by the El Sol Dance Company. The show is free courtesy of the student International Club and Associated Students of Cerro Coso. For more information contact the ASCC Office at (760) 384-6353.
FOR FURTHER INFORMATION, PLEASE CONTACT:
Natalie Dorrell, Public Information (760) 384-6260
Event Details
Saturday, February 25th
2 p.m.
in the College Lecture Center
FREE