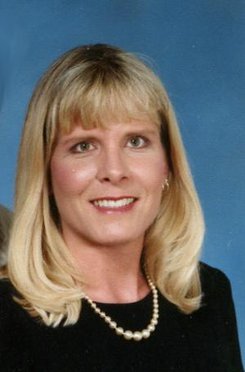 IWV
Cerro Coso announces the establishment of the Pam Coward Memorial Scholarship
February 7, 2012
It was a difficult year when Cerro Coso lost employee, co-worker, friend, and Human Resource Assistant, Pam Coward.
As the deadline for applying for scholarships for the fall 2012 semester swiftly approaches, the Cerro Coso Community College Foundation announced the establishment of the Pam Coward Memorial Scholarship at the College.
Pam was a Human Resource Assistant at the college for 10 years and lost her courageous fight with brain cancer in October of 2010. Well known for her strong sense of integrity and selflessness, Pam was committed and passionate about her work. She will long be remembered most lovingly for her compassion, strength, and devotion to her husband (Bill), family, friends, animals, and coworkers.
Family and coworkers have established a scholarship through the CCCC Foundation in her honor. The scholarship is open to all full-time students at any Cerro Coso campus with a GPA of 3.5 or higher and has been accepted to a 4-Year Institution of Higher Education. No major need be declared. Award amount will be based on amount donated throughout the year.
The CCCC Foundation is committed to helping students succeed in college through its scholarship program. "This scholarship will be awarded annually to an outgoing Cerro Coso student who exhibits the leadership, initiative, and passion for education for which Pam was known," said Cheryl Gates, CCCC Foundation President
The deadline for applying for scholarships for the fall 2012 semester at Cerro Coso Community College is February 29, 2012. Contact the College Financial Aid Department for application information.
The CCCC Foundation is accepting donations to the Pamela Coward Memorial Scholarship fund. Every dollar donated makes a difference in the lives of Cerro Coso students. Donations are tax deductible.
For more information on how to make a donation contact Natalie Dorrell in the College Development Office at (760) 384-6260.
FOR FURTHER INFORMATION, PLEASE CONTACT:
Natalie Dorrell, Public Information (760) 384-6260