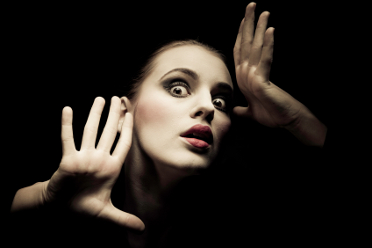 IWV
Cerro Coso offering Acting for Television & Film for Children and Adults
February 7, 2012
Ridgecrest, California – These new acting classes offered through Cerro Coso's Office of Community Education will cover acting techniques for the stage, television, and films. Students will also be shown how to create a portfolio to show casting agents and will learn about full-time and part-time options for actors and actresses.
Overall, these classes will provide a great opportunity to build self-confidence, learn techniques for memorizing scripts, improve communication skills, and understand the role of an actor/actress.
Classes will be offered for the following age groups:
Acting for Children II (ages 9 - 15) - Class will meet on Saturday mornings February 25 through March 31 from 10:00 a.m. to 11:00 a.m. If the student is under the age of 14, a parent or guardian is required to be present during each class session.
Acting for Adults II (ages 16 and up) - Class will meet on Tuesdays, February 28 through April 3, 2012 from 6:30 to 7:30 p.m.
The fee for each class is $35 per person and the enrollment is limited to 15 for each class.
Both classes are open to the public and will be taught by expert instructor, Elena Vitale, in the College Lecture Center, Room 250. Students do not need to take the Acting I class to take this Acting II class.
Complete registration and course information is available on the web at www.cerrocoso.edu/communityed or contact Stephen Gexler, Community Education Manager at (760) 384-6106 or at Stephen.Gexler@cerrocoso.edu.
FOR FURTHER INFORMATION, PLEASE CONTACT:
Natalie Dorrell, Public Information (760) 384-6260