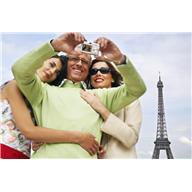 IWV
New Digital Photography Class at Cerro Coso College Focuses on Taking Portraits on Location
January 26, 2012
Ridgecrest, California – Learn to shoot captivating portraits in a variety of lighting situations in this exciting five-hour community education course at Cerro Coso Community College. Ridgecrest resident and professional photographer, Ray Hocker, will draw on his expertise to show you how to use basic lighting styles and posing techniques for portraits on location in a "Digital Photography" course.
The course will meet on Saturday, February 4, 2012 from 10 a.m. to 3 p.m. in the College Student Center.
For a $40 fee you can learn to photograph portraits using available light outdoors and how to photograph portraits using small off-camera flash or lights.
This class is open to the public. The minimum age to participate is 12.
Complete registration and course information is available on the web at www.cerrocoso.edu/communityed or contact Stephen Gexler, Community Education Manager at (760) 384-6106 or at Stephen.Gexler@cerrocoso.edu.
FOR FURTHER INFORMATION, PLEASE CONTACT:
Natalie Dorrell, Public Information (760) 384-6260